Striving for the best requires the best.
Striving for the best requires the best.
We believe you are only as good as the company you keep, striving for the best requires the best. We have industry experts that are always one step ahead, so you can be too.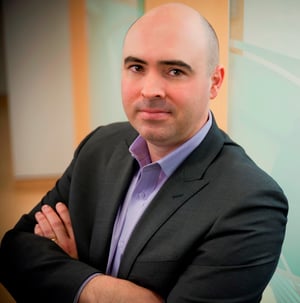 With more than 20 years of experience in the recruitment and retail industries, our CEO brings a dynamic leadership style to our organization.
Craig is known for his ability to build strong teams that deliver exceptional results, as well as his in-depth knowledge of both permanent and contingent staffing markets, Recruitment Process Outsourcing and Managed Service Programs. Craig is a clear communicator with a combination of strategic and creative talent for integrating existing business lines and executing strategic vision.
Holding an MBA in Strategy and Marketing from the University of Calgary and a B.Sc. from the University of British Columbia, Craig has lived in four provinces and considers himself as Canadian as they come. In his spare time, Craig plays competitive tennis and basketball and sits on the board of various youth sports organizations. His multi-faceted experience brings a welcome perspective to Agilus's vision.
Stephane brings over 20 years of progressive financial leadership experience to the company.
Stephane leads the finance & accounting, information technology, safety & quality and corporate project teams. Stephane is also involved in the development of corporate and strategic goals, risk management, financial sustainability and corporate planning. Prior to joining Agilus, he held senior financial leadership positions in a number of international companies operating in a variety of industries, most recently in a multi-billion dollar publicly traded engineering, design, and construction company.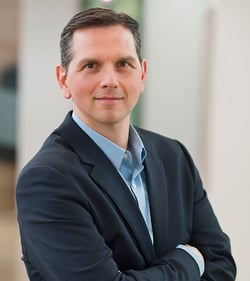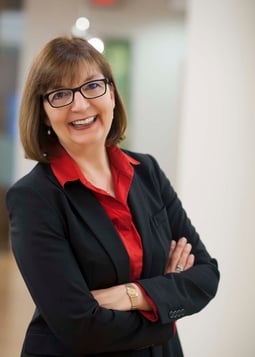 Kathleen Doyle-Linden, CTO
Kathleen brings wide-ranging human resources leadership experience spanning over 25 years in the private, public and not-for-profit sectors. She has led high calibre human resources teams in 5 global regions and is known for her strong collaboration, communication and strategic planning skills. Kathleen supports staff for their entire career journey with the organization. From their first day on the job, she is dedicated to building relationships and programs that support the strength of staff across the business.
Previous to joining Agilus, Kathleen worked in the energy sector with a focus on leadership and high potential development, change management and human resources project management. She particularly valued her work with people across disciplines, levels, cultures and regions.
Kathleen's home is in Calgary, however, she did enjoy living and working in The Hague, The Netherlands. She and her family are football fans and enjoy summer camping trips to both familiar and new destinations.
Brad Holtkamp, President, Engineering & Technical
Brad Holtkamp is appointed to the new position of President, Engineering & Technical. Previously Brad was Vice President, Western Canada where he provided leadership to high-achieving workforce solutions teams in Winnipeg, Calgary, Edmonton, Vancouver, and Victoria. He was responsible for ensuring that Agilus exceeds client and candidate expectations in these important markets and will now focus his expertise and efforts on all recruiting activities related to the engineering and technical sectors. Brad brings 20+ years of Canadian and International staffing industry experience to his new role and recently celebrated his 15-year anniversary with Agilus.
Diana De Melo, President, Technology
Diana De Melo will be heading up the technology staffing and solutions team (formerly IT solutions) at Agilus as President, Technology. Diana brings with her a deep understanding and 17 years of experience in the technology staffing industry. Most recently, Diana was the co-founder and CEO of The Delivery Group, a professional technology recruitment company. Under her leadership, The Delivery Group earned a place on the 50 top new growth companies, by Canadian Business and Profit magazine and secured a position as one of the fastest-growing companies in Canada in 2020 by Canadian Business. In 2016, Diana was recognized for her leadership by Canadian Business as one of the W100 top women entrepreneurs in Canada, and in 2021, The Delivery Group was awarded a Women Business Enterprises certification which represents a majority-owned or managed female business group. On January 11, 2022, The Delivery Group was acquired by Agilus Work Solutions.
Pat Kaiser, President, Professional & Light Industrial Staffing
Pat Kaiser will be leading the Professional and Light Industrial team. As President, Professional, and Light Industrial Staffing, Pat will be leading a national team of Account Managers and Recruiters. Pat's mandate will also include growing Agilus' successful Integrated Staffing Partnerships program which delivers on-site management of the high-volume contingent workforce. Pat brings more than 25 years of professional services and executive experience to the role. Most recently, she was VP Corporate Development for BOWEN Group where she was responsible for brand development, market presence, client acquisition, and retention, and the overall profitable growth of the organization. In 2019, Pat was shortlisted as Business Leader of the Year for Women in IT Canada. Pat currently serves as Board Chair for the Calgary Homeless Foundation and is on the Board of the Alberta Electric System Operator (AESO). Pat earned her ICD.D from the Rotman School of Business.
Shannon Bowen-Smed, Agilus Brand Ambassador & former BOWEN Group CEO
Shannon joined BOWEN Group in 1984 and worked her way up the ranks, becoming the CEO in 1996 and remaining in that role until BOWEN Group was acquired by Agilus in the fall of 2021. As Agilus' Brand Ambassador, Shannon will be building the Agilus brand through strategic conversations, events and online initiatives.
Shannon is also highly accomplished and recognized in the Canadian workforce. Recently, Shannon was named a SHEInnovator by the United Nations, 2018 Women Business Enterprise of the Year, has a Lifetime Achievement award PROFIT/Chatelaine Top 100 Female Entrepreneur and 2015 EY Entrepreneur of the Year.
See our news and blog section to keep up with the latest at BOWEN Group.